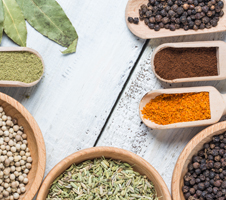 By Shanna Braxton
An American Girl In A
Moroccan World
I live in Morocco, currently serving as a Youth Development Volunteer working under the United States Peace Corps organization. 
My position as a volunteer has afforded me in-depth insight into Moroccan culture and ways of life. Based on personal experience, I plan to share insight about tourism expectations, language history, money, and woman's cultural expectations. 
Tourism Since I have lived here for seven months, I consider myself a local. Yet, Moroccans still view me as a foreigner and therefore I am treated as such when traveling around the country. Both experiences give me the advantage of understanding the perspective of Moroccans as well as the tourists.  
In my personal experience, I have been taken advantage of when it comes to being over charged for a taxi and items purchased in the medina.Majority of Morocco's revenue streams from the tourism industry. According to Moroccan World News, "At the end of 2016, revenues generated by the tourist activity of non-residents in Morocco amounted to MAD 63.24 billion against 61.15 billion in 2015, marking an increase of +3.4% (www.moroccanworldnews.com)." Often, when people share their travel experiences via social media, it is always the glamorous aspects. They showcase the beaches, luxury hotels, and artistic food creations.