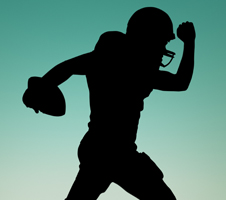 By A.J. Jenkins
CEO & visionary leader of Pro Material Sports Consulting, LLC
Jenkins' journey to becoming an athletic advisor began years ago, when he worked with a high school student named Mikel LeShoure. Instrumental in LeShoure's collegiate upbringing and the enhancement of his athleticism, he mentored and prepared him to pursue his goal of playing in the NFL. In 2011, Detroit Lions drafted LeShoure and Jenkins manages various day-to-day details of his career.  
    Jenkins, who has handled over $50 million in athlete deals, corporate transactions and real estate investments, also served as a client advisor and board member with NFL super-agent, Fletcher Smith's sports management firm Blueprint Sports. Smith negotiated over $500 million in NFL contracts, including one involving most notable former NFL quarterback Donovan McNabb.  
   As a top liaison, Jenkins essentially helps connect the dots for athletes. He has managed more than 12 NFL players, including Super Bowl winner Michael Buchanan of the New England Patriots and New Orleans Saints, Martez Wilson. Jenkins assists with pre-draft preparation and every day management services for his clients. He also negotiated a brand ambassador endorsement for Heisman trophy winner and New Orleans saints RB Mark Ingram, San Diego Chargers RB Melvin Gordon and Miami Dolphins WR Jarvis Landry.  
Jenkins is now currently managing David Peters, the 2016 #1 ranked poker player in the world.
Jenkins spent several years volunteering for Miami Dolphins Defensive Tackle Ndamukong Suh's Charity Foundation and also hosting charity events to raise money for the Ronald McDonald Children's House. While living by the motto of helping athletes become professionals on and off of the field, he maintains his own personal motto: 
Let's plan our work, then work our plan!