Chris
Broussard
Working
To
Strengthen
God's
Kingdom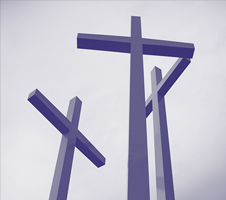 By Rhonda Crowder
Chris Broussard, Fox Sports Analyst 
And, it is his love for the Lord in addition to his desire to help other men of God live for the Lord that inspired him to develop K.I.N.G., a national Christian movement geared toward strengthening men in their personal relationship with Jesus Christ by providing brotherhood, encouragement, accountability, knowledge and fellowship.
 K.I.N.G. is an acronym for knowledge, inspiration, and nurture through God.
 A nondenominational movement seeking to unite true Bible-believing men across racial, denominational, generational and political lines, K.I.N.G's mission is to empower men to reach their God-given potential through the power and grace of the Lord Jesus Christ.
 The movement aspires to help these men become the husbands, fathers, citizens and role models God intended them to be. It is believed, in turn, K.I.N.G will help improve the quality of life for individuals, families, communities and nations.
 "I was raised Catholic, went to church and Catholic schools," said Broussard, describing his faith journey. "I knew religion but I didn't have a personal relationship with Jesus Christ. And, that showed up in my lifestyle."
 Broussard explained that as a teenager, he wasn't bad but he wasn't living for the Lord either. He said, even when he felt a need to heed the call, he resisted. It wasn't until his sophomore year at Oberlin College, while dating a Bible-believing Christian woman, he started becoming more receptive to accepting Jesus Christ as his personal Lord and Savior.
 "She was the first Bible-believing Christian I was around. When she prayed," Broussard continued, "she prayed like she knew God, like she was talking to her father or a friend. She spoke like she knew him. When I prayed, I recited memorized prayers."
 Her influence and other spirit-filled confirmations led him to give his life to Christ on his 21st birthday. Still, he struggled with staying committed to the walk. Often times, he felt alone as he discovered strong men of God to be scattered about.
 "I didn't know a lot of other men like me who wanted to live for the Lord," said Broussard. "I longed for the brotherhood of likeminded men."
 That, in addition to conversations with his own brother - who joined the Nation of Islam - lead Broussard to the inception of K.I.N.G. in 2010. "I figured, if we unite, come together, that would help me and a lot of other men stay strong in the walk."
 Since then, K.I.N.G has grown to 14 chapters across the country with approximately 150 men who have undergone the "crowning" process. The chapters meet regularly to engage in a variety of activities from "real talk" workshops to family BBQs.
 According to Broussard, Christian men are often times perceived as being weak and not living for the Lord. He believes K.I.N.G. will change the narrative as well. "If we could come together in a brotherhood that would change the image. We would show what strong men of God look like and act like."